Louvreme® (Vertical-type Waterproof Louver)
High-Speed Moisture Capture Technology
What is the high-speed waterdrop caption?
Water droplets in passing through air should be collected properly by external louvers on building façade or eliminators in air conditioners.
Conventional louvers and eliminators require larger contact areas compared to the the size of connected duct in order to ensure the droplet collection by lowering velocity of air passing through.
High velocity louver with low-pressure drop while same droplet collection fuction is provided corresponds to the convectional louvers.
Want to make the best use of limited spaces
Overview
We provide louvers that drastically improve the effectiveness of design, functionality, and earthquake resistance.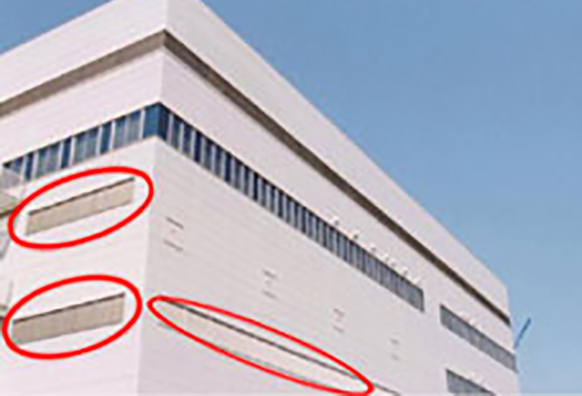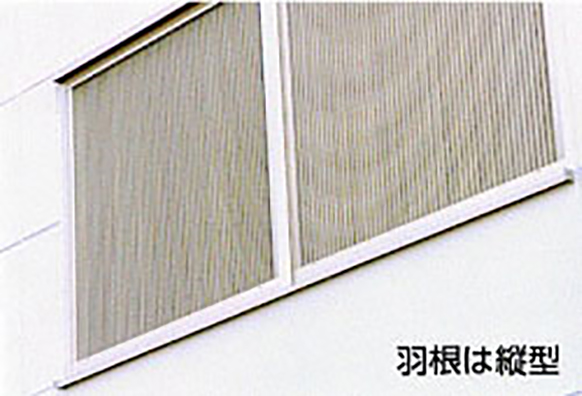 Features
The vertical eliminator dramatically improves draining capabilities, especially for rain blow upwards and in a typhoon.

Reduced resistance coefficient -> Greater energy saving

Dramatic reduction of noises
High-speed type: 67dB, Medium-speed type: 51dB

The high-speed type supports a face velocity of up to 4.5m/s.

The installation area is halved relative to traditional louvers. The opening area on the wall can be smaller.