Research & Development Facilities
Taikisha's Technology Development Policy
Taikisha group has been pursuing the development of products that enable customers to create new forms of value. In order to realize this, we are constantly listening to our customers' opinions regardless of whether such opinions are directly related to HVAC or paint finishing technologies. We have formulated our primary principles on these opinions in order to gain our customers' trust by providing efficient and sophisticated products at low cost. Recently, we have been making the utmost effort to respond to various social requirements, such as promotion of energy savings, reduction of our impact on the environment, and other related activities.
Research & Development Facilities
Research and Development Center
The Research and Development Center mainly focuses on developing a wide range of HVAC technologies used in the industrial world, including air-conditioning systems for buildings and cleanrooms. In addition, it works on the development of a wide range of other technologies, such as green technology (exhaust gas and effluent treatment systems, silencer systems, etc.), monitoring control technology (centralized monitoring and other control technologies), and advanced environmental technology (temperature and humidity control, rectification) for facilities, acting as an environmental test laboratory.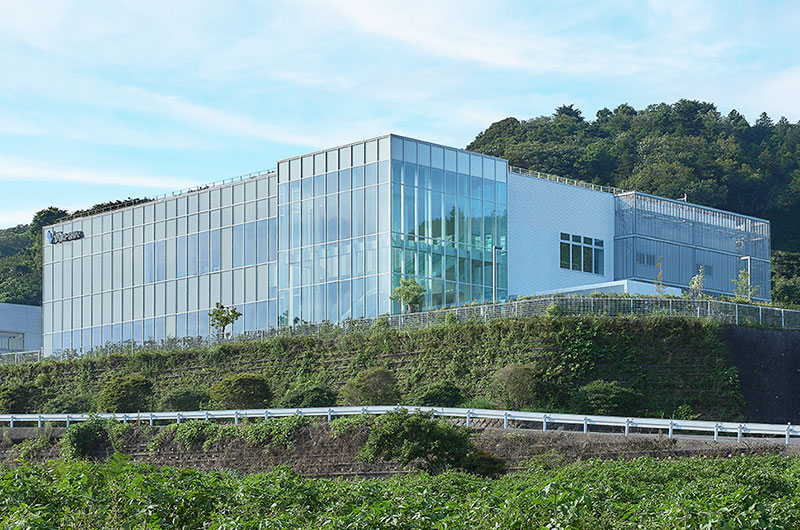 | | |
| --- | --- |
| Location | 359-8, Mimasu, Aikawa-cho, Aiko-gun, Kanagawa 243-0308, Japan |
Plant Factory Demonstration and Development Center
We conduct demonstration experiments under various cultivation conditions for the plant factory business. We have our customers observe the growth status with our unique cultivation system, and conduct various demonstration experiments by responding flexibly to the needs of customers. These include experiments for quality improvement undertaken in different cultivation environments, mass production technology, and new product development.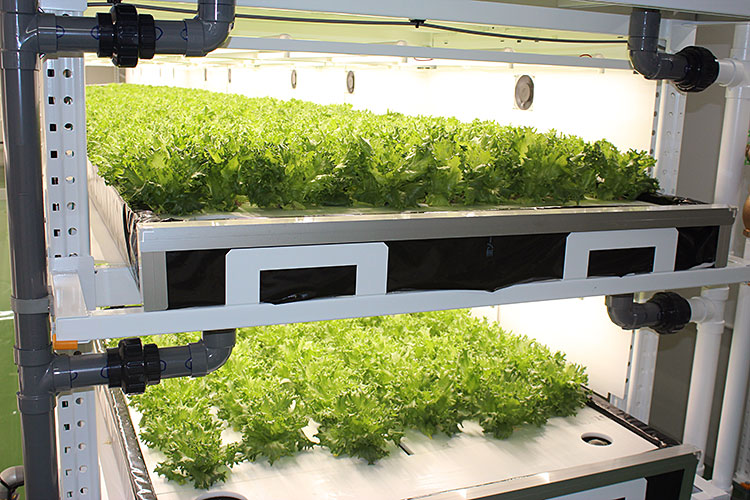 | | |
| --- | --- |
| Location | 1-6-1, Shingashi, Itabashi-ku, Tokyo 175-0081, Japan |
Technical Center
The R&D building of the Technical Center conducts development of automotive paint finishing systems, as well as development of polishing and paint finishing systems for railway cars, aircraft, and small parts and components.
The quality inspection laboratory conducts paint tests and develops paint finishing systems by using paint robots and other equipment, and carries out painting simulations and tests under varying conditions using a wide variety of car bodies and paint materials. Paint booths, flash-off devices, and ovens make it possible to discover the optimal system for use in paint facilities. The Pre-Assembly factory factory carries out assembly of each part and performs test operation in order to check the functionality, operation, and quality before delivery.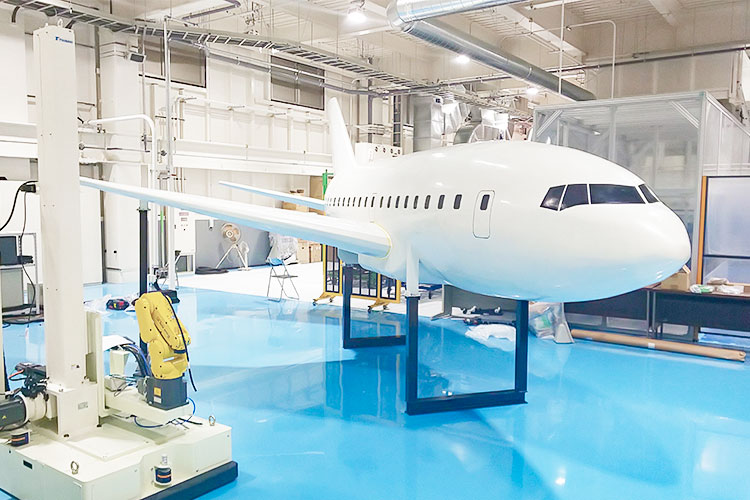 | | |
| --- | --- |
| Location | 2-14-10, Komatsubara, Zama-shi, Kanagawa 252-0002, Japan |
Overseas Research & Development Facilities