Investor Relations

Latest IR Materials

(Updated: August 2023)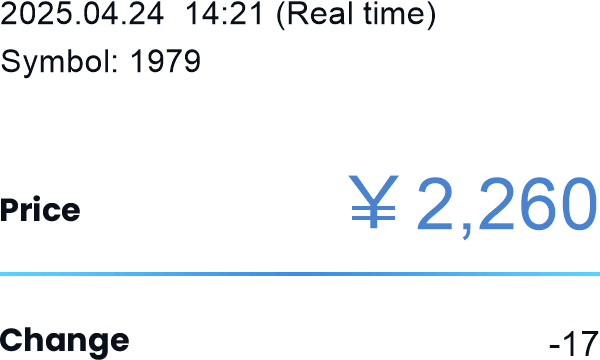 Future Financial Results Announcements
FY2023 2Q Financial Results
FY2023 2Q Financial Results Briefing
FY2023 3Q Financial Results
Shareholder and Investor Information List of Contents
Cautionary Statement Regarding Forward-looking Statements
Taikisha Ltd. (hereinafter referred to as the "Company") aims to become a highly transparent company and discloses all relevant information, including financial and management information, to shareholders and investors on this website.
Data and forward-looking statements disclosed herein are based on information current as of today, and may change depending upon various factors. The data and judgments do not guarantee accomplishment of goals and projections, and may be changed at any time without notice. Consequently, we ask you to use this information at your discretion based upon your own judgment and information you may obtain through other sources. Our company will not be responsible for any damages that result from the use of this information.
The purpose of this website is to provide general information in relation to the Company and is not meant for the purpose of investment solicitation. Should you be interested in investment in the Company, please make your own independent investment decisions.