Taikisha de Mexico, S.A. de C.V.
Mexico
Top Message
Taikisha de Mexico, S.A. de C.V. was established in 1990 as a subsidiary of TKS Industrial Company to provide service to our many customers in North and South America. Although independently we are a small organization, we play an important role within the Taikisha Group in the growing paint finishing market within Mexico as well as supporting operations for all of North America.
Making the most of the capabilities and competitiveness of our market, we continuously provide high quality locally manufactured products for our North American projects. Additionally, we are extensively experienced in managing international shipping and receiving and providing project management and engineering services. Taikisha de Mexico is always ready, willing and able to send its experienced and capable engineers and technical staff anywhere the customer needs require it.
We offer the best of our services to the automotive industry and consider our customers as the most important part of our business strategy. Our motto is "HIGH QUALITY, LOW COST, TIMELY SERVICE AND QUICK ACTION".
Bob Booth
President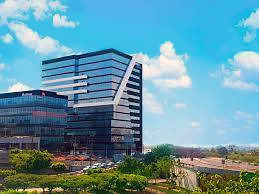 Corporate Profile
Corporate Name
Taikisha de Mexico, S.A. de C.V.
Head Office

Blvd. Bernardo Quintana 300 floor 9, Central South 76090 Querétaro, Querétaro, México.
TEL:52-44-2641-5030

Established
October 9, 1990
President
Bob Booth
Employees
20
Business Area

Design, fabrication, and installation of paint finishing systems and environmental systems
History
1990

Taikisha de Mexico, S.A. de C.V. established in Mexico City.

2011

Taikisha Mexicana Services, S.A. DE C.V.established in Mexico City.
Construction Projects
Paint Finishing Plants for Vehicles, Air-conditioning, abatement system and other projects related to the automotive industry.
Nissan Mexicana, S.A. de C.V.
Honda de Mexico S.A. de C.V.
Chrysler de Mexico S.A. de C.V.
Volkswagen de Mexico
General Motors de Mexico, S. de R. L. de C.V.
Panasonic de Mexico, S.A. de C.V.
Kantus Mexicana
Toyota TMMBC