Producing Stable Profits with Operations in 3 Business Fields

Taikisha has three business fields: Building HVAC, Industrial HVAC, and Paint Finishing Systems. With Industrial HVAC and Paint Finishing Systems, we can expand our sales and profit greatly at times when manufacturers are actively investing capital. Building HVAC enjoys steady demand centered on the Tokyo Metropolitan area, which is not easily swayed by economic impacts.
At Taikisha, while our orders and sales are easily affected by the economy, we do not need to invest in plant and equipment unlike manufacturers, and our fixed costs, such as depreciation and amortization, are low, which means that we are unlikely to suffer from a fixed cost deficit even during a rapid economic slowdown.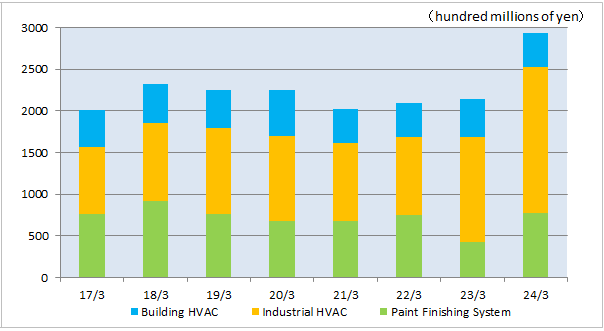 Sales by division (Consolidated)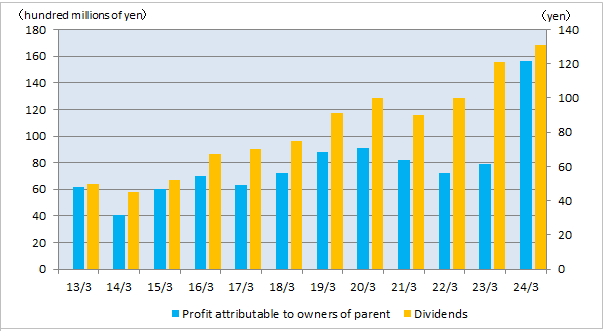 Net income and Dividends (Consolidated)
A Solid Global Network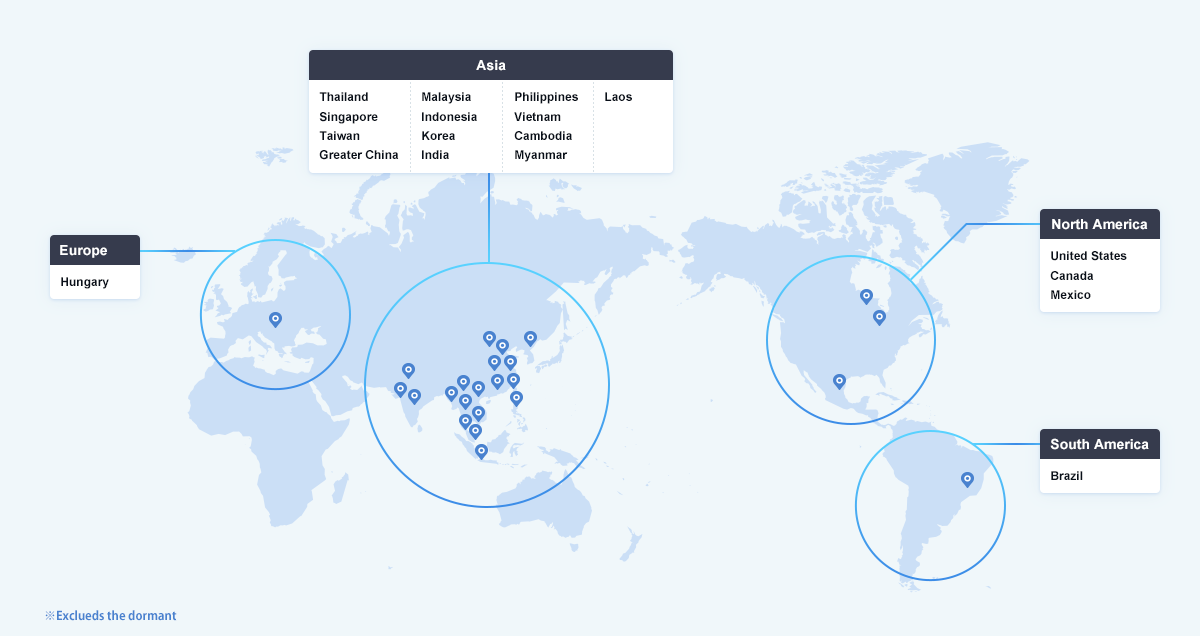 One of the key features of Taikisha is its ability to ensure a remarkably high overseas sales ratio compared to other companies in the construction industry, thanks to the fact that it currently has 28 consolidated overseas subsidiaries (As of October 2023). It was in 1971 that we established our first overseas business office in Thailand.
While the emergence of Japanese manufacturers within each industry into international markets has been accelerated, this powerful global network has become our strong point giving us the advantage leading to an increase in the number of orders received (also accumulated at FY2022 was 37.5%).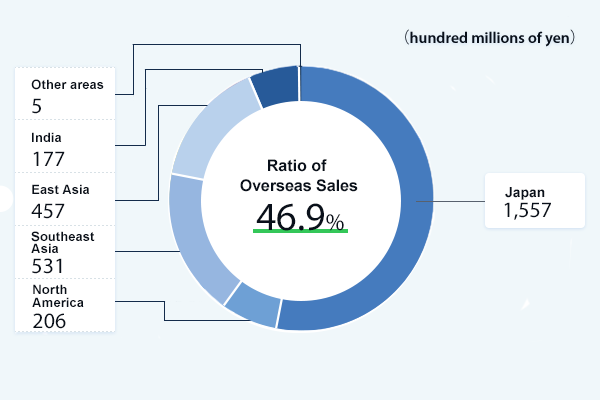 The Development of Our Unique Businesses
Here are Taikisha's unique businesses that are not provided by other air-conditioning equipment companies.
Paint Finishing System Business
Taikisha designs and contracts automobile painting plants, using core technologies developed in the field of industrial HVAC, such as exhaust air treatment and airflow control. We have a long history of business development, dating back to the 1960s. Today, our automobile painting plants, which harmonize high painting quality with technologies for reducing environmental impacts, boasts the top-level of market share, being extensively used by many automobile manufacturers both in Japan and overseas.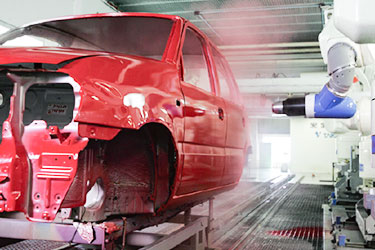 NMP (N-methylpyrrolidone) Recovery System
Electric vehicles and hybrid cars are expected to rapidly spread due to their eco-friendliness. The main energy source for these types of automobiles is a lithium-ion secondary battery. For manufacturing this battery, a NMP (N-methylpyrrolidone) solution is indispensable and in this manufacturing process, a gas containing great amounts of NMP is emitted. Our unique technology recovers the highly concentrated NMP from the gas, containing only 10% or less of moisture. The recovered NMP can be reused after refining.
Our unique technology, "NMP Recovery System" boasts a top-class delivery record in Japan.
New Decontamination System, "HYPER DRYDECO"
Laws and regulations require the rooms of aseptic pharmaceutical plants and gene testing facilities to be decontaminated. Previously, formaldehyde was used for the decontamination process. However, according to the revision of the Industrial Health and Safety Act in 2008, the use of formaldehyde was deemed to be inappropriate as it is known to cause irritation of the mucous membranes, leading to harmful effects on the human body.
To resolve this issue, Taikisha focused its attention on hydrogen peroxide, which has a low environmental impact and is highly safe for the human body, and in conjunction with Takeda Pharmaceutical Company Limited, jointly developed a new decontamination system named "HYPER DRYDECO", which is environmentally-friendly and safe for humans. This is an eco-friendly and formaldehyde-free decontamination system.
Hydroponic Plant Factory Solely Using LED
Taikisha's Vege-factory has succeeded in being the world's only facility to achieve stable mass production of crisphead lettuce, thought previously to be impossible for a plant factory solely using LEDs.
These factories can achieve fully pesticide-free cultivation, with stable production of large volumes of vegetables independently of the season or climate. Our unique technology has shortened the growing time by 20% compared to open-field cultivation, while the highly efficient lighting system reduces power costs by 75% compared to conventional plant factories. We have achieved greater efficiency at lower cost.
Our aim is to secure orders from clients in Japan and worldwide who require stable procurement of food produce, such as food manufacturers, the restaurant industry, and the convenience store industry.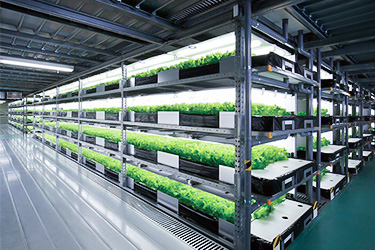 Learn more
Latest IR Materials

(Updated: November 2023)